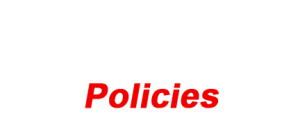 ADVANCE PAYMENT    We require advance payments for all room rentals. We cannot assure room availability for all unpaid extension or unpaid reservations. Please pay your room rentals in advance to make sure that your room is reserved for you. We only guarantee rooms that are prepaid. You may have to transfer to another room or pay a higher rate. Or you may have to check out if  all our rooms are fully booked so make sure to pay for the days you want to extend with us. Also make sure to get your proof of occupancy (blue copy) and double check the dates of your occupancy. We will not be liable for any mistakes not informed and corrected immediately.
PAID BOOKINGS CANNOT BE  REFUNDED  We cannot refund confirmed and paid bookings because we have lost the opportunity to take in other renters as the room is reserved for you. Again, all reservations and advanced payments are not refundable. Please don't reserve the rooms if you are not decided.
CLEANING FEES & LINEN CHANGE P250 surcharge is applicable for transactions less than P1500.  For extended stay of Daily Rate renters, Linen charge and room cleaning is free for every P2,000 transaction. Additional P200 charges may apply for extra linen and room service below P2,000 transaction.                                                                             For privacy and security reasons, we dont knock or clean rooms while you are away.     We are not a hotel but a transient home. So we do not have room service like a hotel. Please sign up at the Cashier if you want your room cleaned and we can send someone over. Or you can borrow brooms and dustpans, mosquito spray,  if you want to clean your own room. Please put your waste basket outside your door so our personnel can throw it away.
 ROOM RATES  We only guarantee room rates if advance payment is made. Rates will vary upon availability , peak season & promo offer. Example: If you have paid for April 27 to April 30 FOR 700 a night …and if by May 1 the room rate has increased to 800, then you have to pay 800 if you are extending your stay and have not paid in advance.                                 All our rates, daily or monthly is subject to change without prior notice. Unless we have a written or signed agreement with you and advance payment is in effect.
SECURITY CHECK For everybody's security,  the management reserves the right to check bags. We will not allow any flammable, hazardous, or dirty items, etc.or as per management discretion. Please rent lockers at the cashier.

AFTER CHECK-OUT   We will not be responsible for anything left in the room upon check-out. So please double check your things before checking out.
SUGGESTIONS & CONCERNS   For any request or suggestion, please do not approach just any of our personnel that you would meet because they may not be able to help. To make sure that all your request is attended to by management, It is a must to sign-up at our suggestion sheet at the cashier area. Please call 09178235533 if your concern is not attended to.
MISTAKES  Please understand that we are not perfect and so is all our personnel. Please sign-up at the suggestion or request form for anything you may need. We will do everything to make your stay comfortable.
PLEASE REPORT OUR PERSONNEL  We want to improve our services. Please report our personnels who do not perform, and sits on their jobs. Please let us know about your complaints and comments by sending to our email rooms498@gmail.com or by texting 09178235533. THANKS