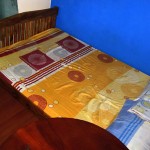 Compare our room rentals with our competitors. Ours is new , clean and very homey. Our competitors' pictures are really nicer but actually they are not what was portrayed in the picture.
Our picture is not taken by a professional photographer but when you are here, you will see for yourself that our room is nicer with your own eyes than in the pictures. And it is clean and of course, new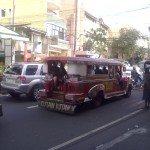 Compare our location with others, our location is very accessible to transportation. Taxis and jeepneys is just in front of our building.  Our location is just one ride to Boni mrt train station. Most of  competitors' location,  you may have to walk through the  small streets to get there, which is not that safe at night.  Or you have to take taxis all the time..We have 24hr  security in our own compound or premises .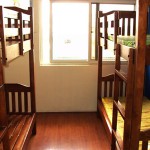 Compare our rates and facilities with a hotel, why spend more when our rates are  much much lower and super reasonable with the quality we offer you ."A HOME STAY".  Beds are made up of first class quality materials with uratex foam. Other transient homes might just be a dollar cheaper but consider our facilities like your home,  clean and  convenient while our competitors' place maybe old and dirty.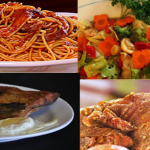 Compare your food expenses.  We have 24 hour convenience store and canteen food  from 7am to 9pm in the evening..Or inform our cook, that your group needs to eat breakfast at 2am in the morning.  While our competitors does not have food facilities or  maybe their food is super  expensive.  Honestly, you will save more staying with us.  We have everything you need from laundry, food convenience store to  carparks.
Our place is worth the money you spend .. i am sure you will like our rooms and come back for more. Please click subpages for room rates.. .we have all kinds of rooms you may need…